​

Family portraits are so much more than just a photograph, and just something decorative to look at. They tell a story, and let kids and grandkids of future generations know where they come from.

Not any random photographer can fulfil the needs of a family portrait. To capture the essence of your family, you need to invest in a professional portrait photographer.

Although you might think of a professional portrait photographer as a frivolous expense, when you consider the fact that your family portrait is more like an investment that will last for generations, the expense seems quite justified. Not only will it give joy and comfort to your kids and grandkids, when your own children have left your house for college or jobs, you will be able to look back at your family portrait and derive immense joy from it.

So, what do you need to consider, having come to the decision that a family portrait is needed? Well, there is your budget, the type of photograph that you want, and how to best use your chosen shot.

Your budget will determine the type and quality of photo studio that you can hire. These studios charge a fee per session, which typically lasts around an hour, and there are ones available to suit all budgets. The photographs are captured in a studio setting, and you can request anything from formal portraits to high key photographs against a white background, to even 'action' shots. A good photographer should be able to work with you to achieve the exact kind of portrait you desire. A quality studio will also be able to supply you with the entire spectrum of after shoot services such as prints and frames.

Next, you must consult your family about the kind of family portrait photograph they want to get captured. You can choose a high key portrait with a white background, a more demure, sober low-key photograph with moody lighting and dull colors, or even an outdoor photograph that captures your family together in the midst of an activity. If you are not sure what would look best, then just ask your chosen photographer if you can look through their portfolio. They will also be more than willing to give you their own advice and opinions should you want them.

The final step is to decide what to do with the portrait after it has been shot. Do you want a large framed print that you can hang on the wall, or a series of photographs that capture different moments in the family? Would you prefer a printed canvas, or perhaps you want to go a bit trendy with a printed coffee table book? These are just a couple of the decisions that you will have to make - there are plenty more. It's a fun process though, and one which will bring your family closer together.
Powered by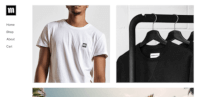 Create your own unique website with customizable templates.